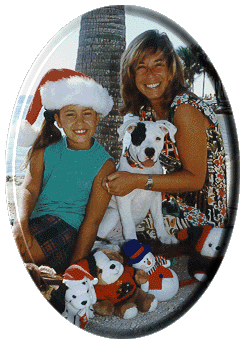 WELCOME!! This is our original website from "back in the day". Feel free to browse our TEN year history of successes then please go to www.shriversambulls.com for current working titles, health testing results, and current breedings.Also, I can be reached during the day at (804) 745-7173, our new email is: dogsthatwork@aol.com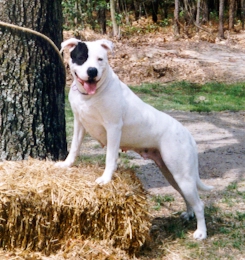 UKC Champion Shriver's Bailey, OFA Good, CDI, CDII, Irondog, CGC
Bailey is now four years old, and continues to excel in all areas. In addition to being a conformation Champion, she obtained her Catch Dog I and II titles in South Carolina. She is also doing protection work, and will be striving toward more working titles this year. She is an excellent brood bitch and family pet. Bailey most recently won Best In Show at the ABNA First Canadian Specialty Show. She completed the First Iron Dog Triathalon (including a timed (12) mile run, a weight pull of twelve times her body weight, and an advanced obstacle course with multiple high jumps) She is an outstanding example of the versatility of the American Bulldog.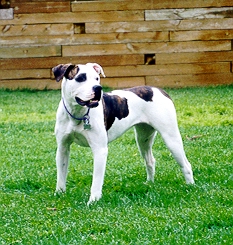 UKC Champion, ABNA Jr. Champion, Shriver's Miss Savannah (Bailey x Boca daughter)
Savannah is the first ABNA Jr. Champion!! (titled: 8/22/99)
Savannah earned her Championship status in the UKC conformation ring at just 7 months old. She has inherited the most desirable traits from both Bailey and Boca. She has a ton of drive, and shows great potential to be an excellent working dog like her mother before her. Already she has won Runner Up status competing in the Tug of War Competition. Savannah has proven to be a consistent show winner since the age of 16 weeks under the ABA, ABNA and the UKC. Savannah has just turned 2 years old and is ready to begin competing as an adult in the ABNA conformation ring in 2001. Look for her to produce fine pups with her Favorite Big Man, Shriver's Benchmark of Vanguard, aka: Cj. Also, one very SPECIAL pup will premier in the show ring with her mom, grandma, and aunt this show season, handled by 11yr.old, Kristen.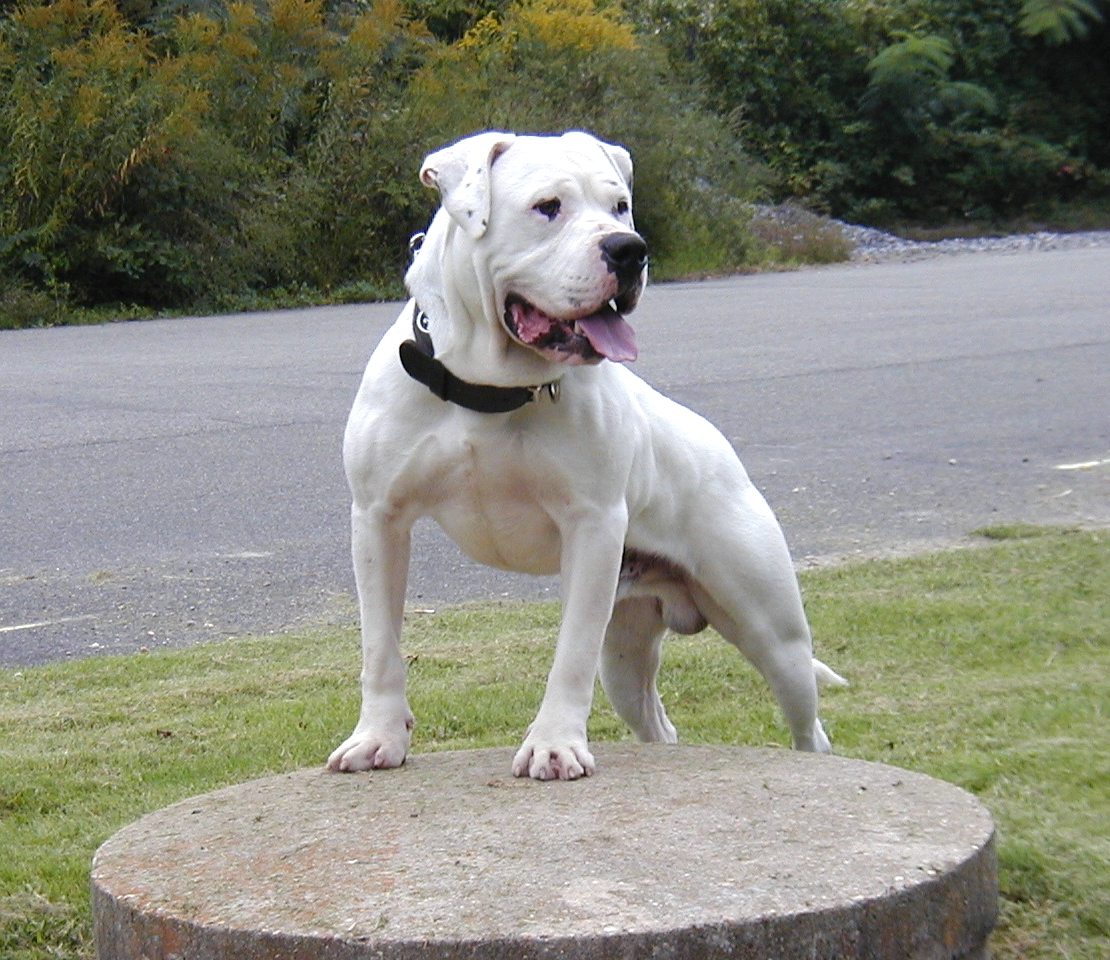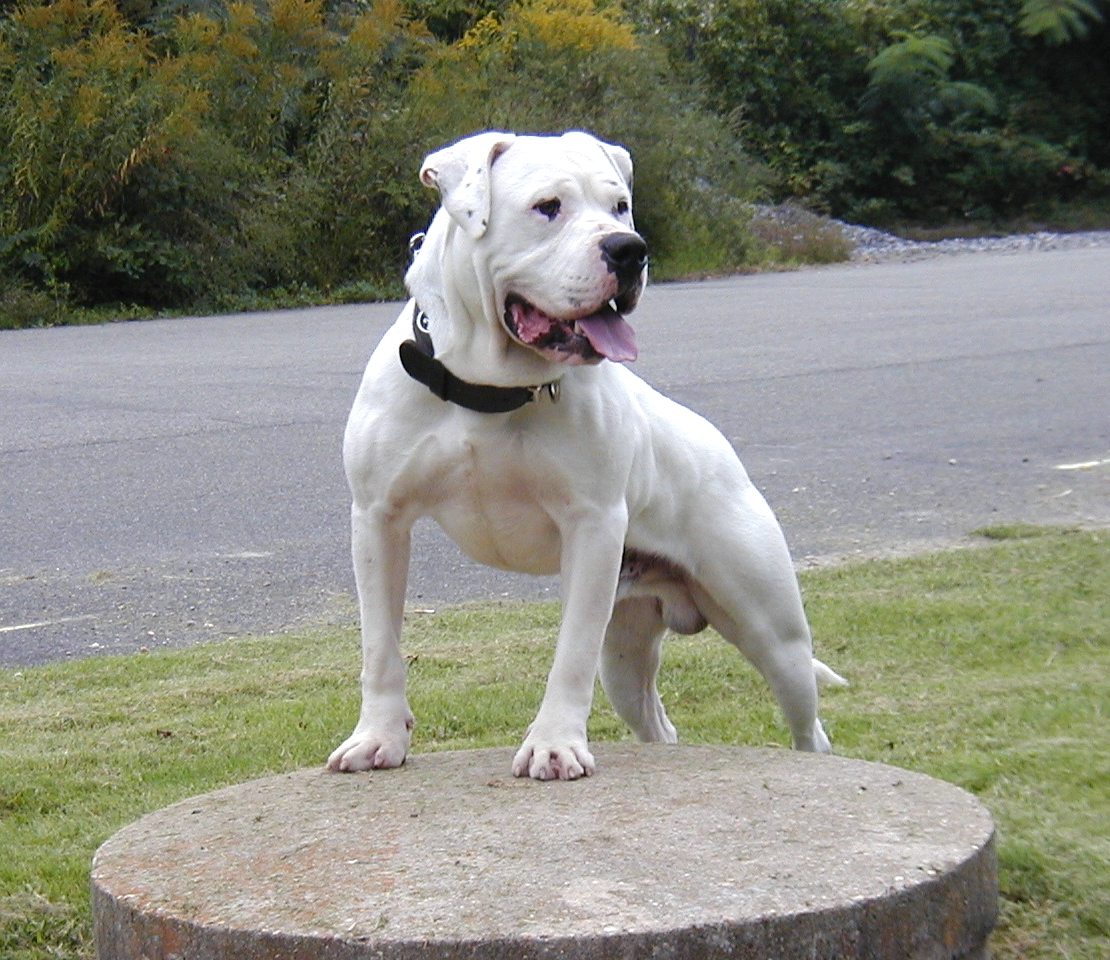 Shriver's Raising Kane aka: Kane (litter brother to Savannah)
Kane was the pick male and Savannah was the pick female from the Bailey x Boca litter born in September of 1998. Kane is FOR SALE, to a screened home, and I will reserve breeding rights. He will be OFA certified in October of 2000. For information and pricing email: Buildrgal@aol.com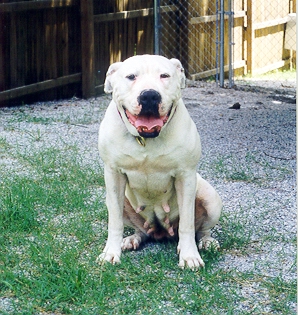 Mathes' Lady Alexis (Lexxi) of Shriver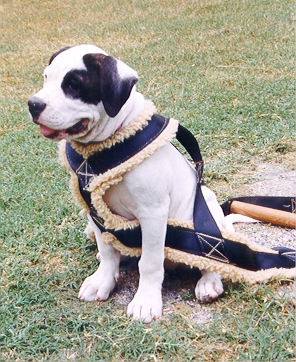 Introducing...Shriver's Liza Jayne of Vanguard
Liza Jayne is pictured here at 14 weeks old. She comes from Vanguard American Bulldogs and is the daughter of Vanguard's Shania and Clint. She is following in her parents' footsteps and showing high drive. She made her debut in the conformation ring at the ABNA Canadian show in August 1999, taking first place in her class at 15 weeks old.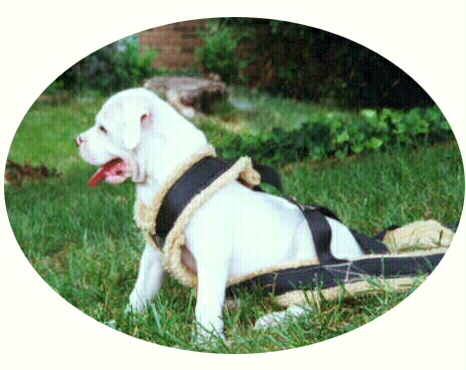 Our newest addition: Shriver's Benchmark of Vanguard "Cj"
"Cj" is Liza Jayne's BIG brother. He also comes to us from Vanguard's American Bulldogs. "Cj" also made his debut in Canadian Specialty show taking first place in his class both days. He will return to the show ring in Chicago, Labor Day weekend. He is truly the Benchmark of quality.

Puppies Available for Show, Protection, and Family Member!
All pups multi-registered ABA, NKC, UKC.

This page was last updated October 2000. Please stop by periodically, and view my updates. New features include: links, more pics, puppy info, and more........Feel free to e-mail suggestions and comments to: BuildrGal@aol.com.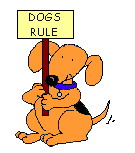 ---