"the ultimate working litter"
from
UKC CH Shriver's Bailey OFA, CDI, CDII, CGC, IRON DOG
and
Vanguard's Stonewall Jackson OFA, BST, WPDII, IRON DOG
hard!! hard!! working American Bulldogs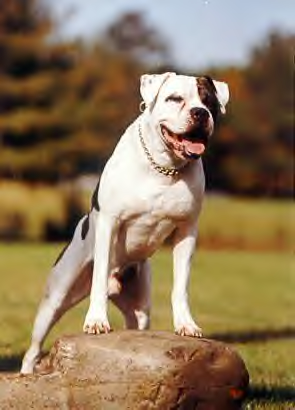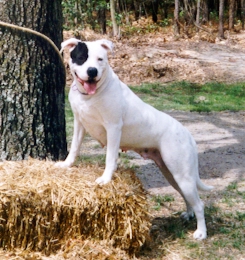 Pups born November 8, 1999
***Ready for working homes Christmas Day!***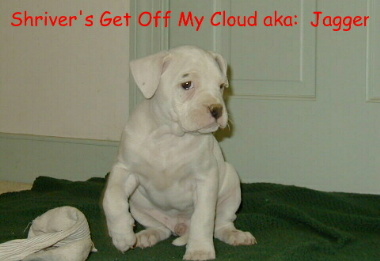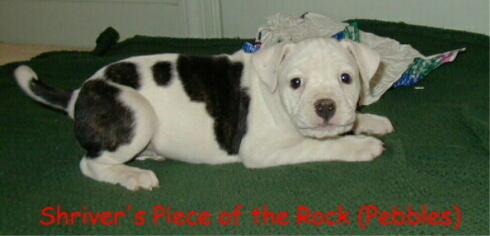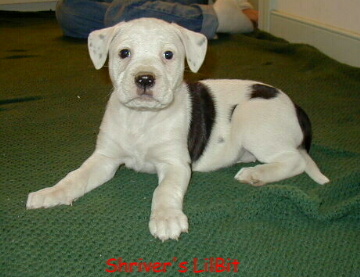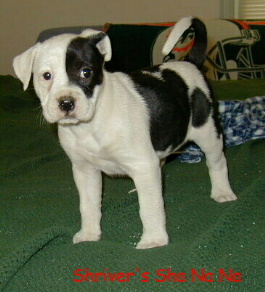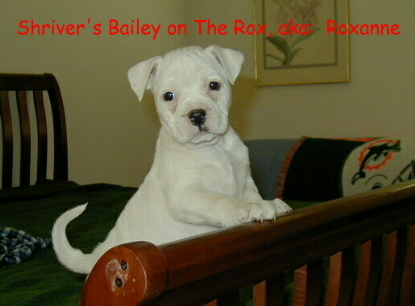 Watch 'em Work
(click on the thumbnail to view full size photos)
"Hard hitting Stonewall"
"Bad, Bad Bitch"
"Stonewall Jackson, WPDII"
"Let's pull!"
"Stonewall sails"
"It made her famous"
"Iron Dogs Extraordinaire"
"Yes, American Bulldogs can swim"
"Best in Show ABNA Canadian Speciality 1999"